Case management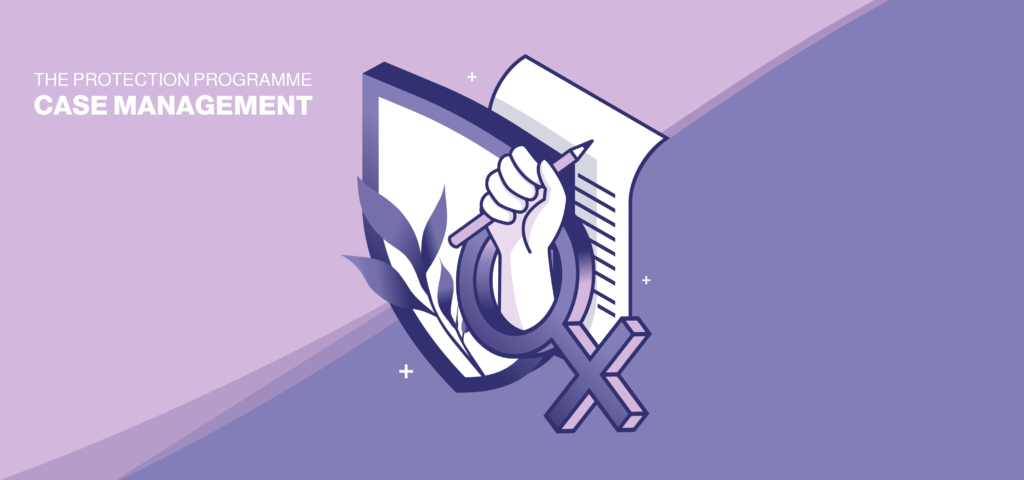 Women journalists all over the world work under many threats. These threats are related to the risks facing all women workers in this sector, but these risks are magnified on a gender basis in the case of women journalists, media professionals and workers.
Syria is no exception within this global problem, however, for Syrian women human rights defenders and journalists, the offline risks and consequences can be even more serious due to the ongoing conflict and the existing authorities' lack of respect for local laws and international conventions regarding freedom of expression and movement, privacy, and personal liberties. and human rights.
Female journalists and human rights defenders in Syria face abuse not only because of their work, but also on the basis of gender, and the attacks against them are often of a sexual nature and targeting their personal lives with the aim of keeping them away from their work.
Hence, and in the interest of the Syrian Women Journalists Network (SFJN) in working to provide a safe working environment for female journalists, theSFJN's protection program aims to support Syrian female journalists and human rights defenders residents of some countries of the Middle East (Syria, Lebanon, Jordan, Iraq, Turkey, Erbil); Women who are at risk or have been exposed to any form of physical and psychological harm or material damage resulting from their work in the media and in defense of freedom of expression. (SFJN knows the Syrian 1) from one of the parents, 2) with unregistered records, or 3) a Palestinian-Syrian).
We therefore encourage you to report any harassment, abuse, discrimination or other form of violence to the Protection Program whether in your workplace or in the field during press coverage or online, including but not limited to physical or sexual violence, harassment or bullying, Or if you have suffered bodily harm or material damage as a result of your work in the media in conditions deemed dangerous. For example, but not limited to, armed clashes, bombing, forced displacement, exposure to arrest, kidnapping, or physical assault. You can also contact the program if you need support regarding your mental health or psychosocial support services such as cases of trauma or psychosocial distress.
Priority is given to all cases that we receive, and they are dealt with confidentially by female employees (women only).
To report your case to the SFJN's Protection Program, please, answer the questions in the attached file by clicking here, and write your basic information and a brief description of your case.
You will receive a response from us within three working days and 24 hours for urgent cases to arrange your first interview to discuss your case.
Please note that the protection services of the Syrian Women Journalists Network are online, and all communications will be electronic, while maintaining confidentiality standards.
For more information please click here.
---